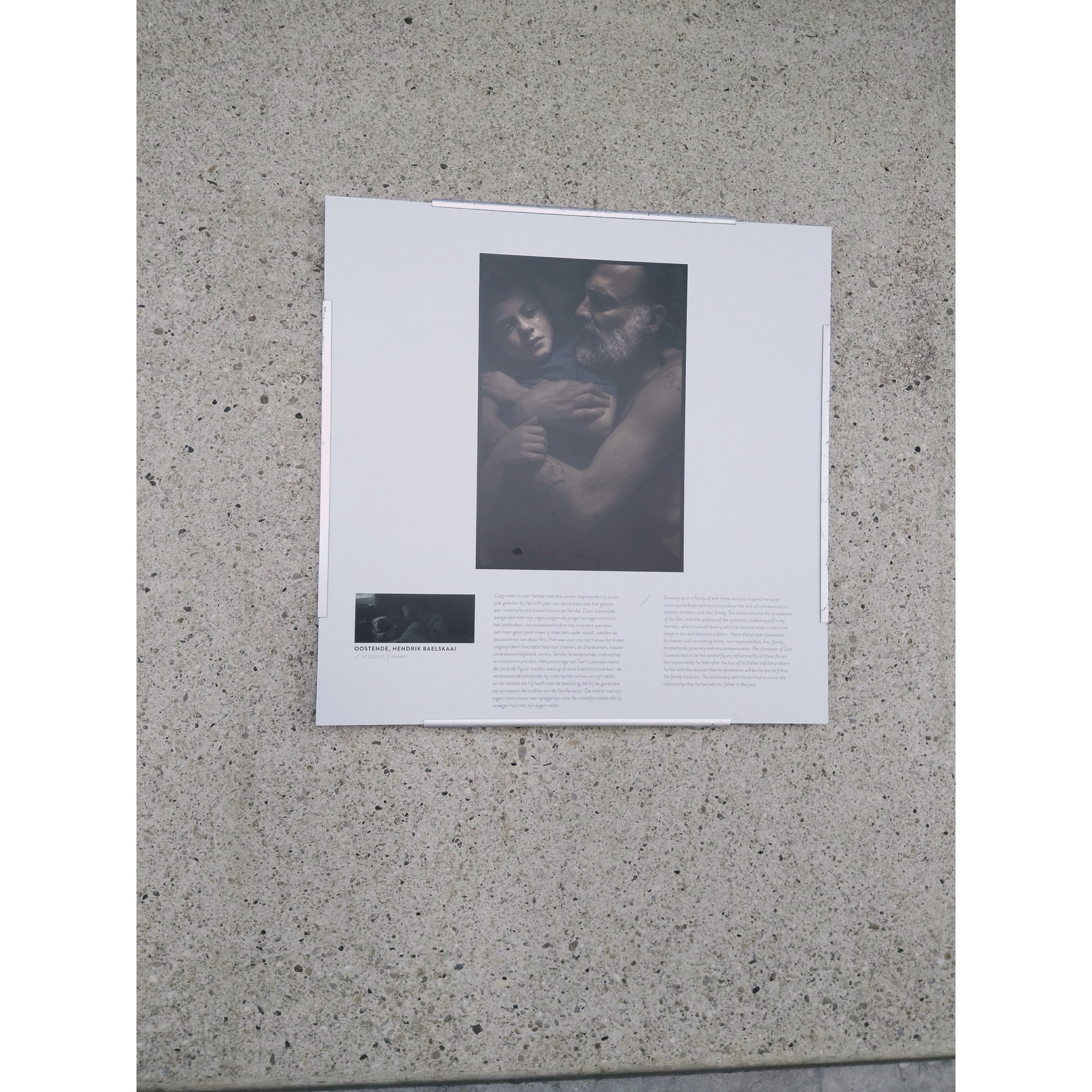 I N S I D E C A R G O
Photographer Kris Dewitte (°1967, Veurne) has built a solid reputation inside the ­international ­movie scene. For years he has been portraying, in an impressive way, actors, DOPs, composers and directors, as well as making stills for more than 200 (inter)national productions. Icons such as ­Joseph L. Mankiewicz, Martin Scorsese, Akira Kurosawa, ­Francis ­Coppola, David Lynch, ­Roger Deakins, Ennio Morricone and Steve ­Buscemi were in front of Kris' camera. He has worked ­together with Dries Van Noten, dEUS, Cliff Martinez and Dita Von Teese. In 2002, he was the guest-­photographer during the Knokke Fotofestival, and in 2010 his work was exhibited in the Ostend Japanese garden as 'Set & Still'.

Director Gilles Coulier (°1986, Bruges) studied film at the Brussels Sint-Lukas school of arts. ­After three successful short films 'IJsland', 'Paroles' and 'Mont Blanc', of which two were honored with a ­selection for the Cannes Film Festival, he made the well-known TV series '­Bevergem'. His love for the city of Ostend, which had already surfaced in his short films, dragged him into the world of ­fishery, resulting in his first feature film 'Cargo'. 'Cargo' is the fifth collaboration between Gilles Coulier and Director of Photography David Williamson (1983, Antwerp) and the official opening film of the Film Festival Ostend 2017.

Inside CARGO will also be available in book form by the end of ­november, published by Borgerhoff & Lamberigts. The combination of photographer Kris Dewitte's images with the personal experience of ­director Gilles Coulier offers a unique inside into the making of this ­wonderful film.


expo in Ostend
— dewereldvrede/cargo