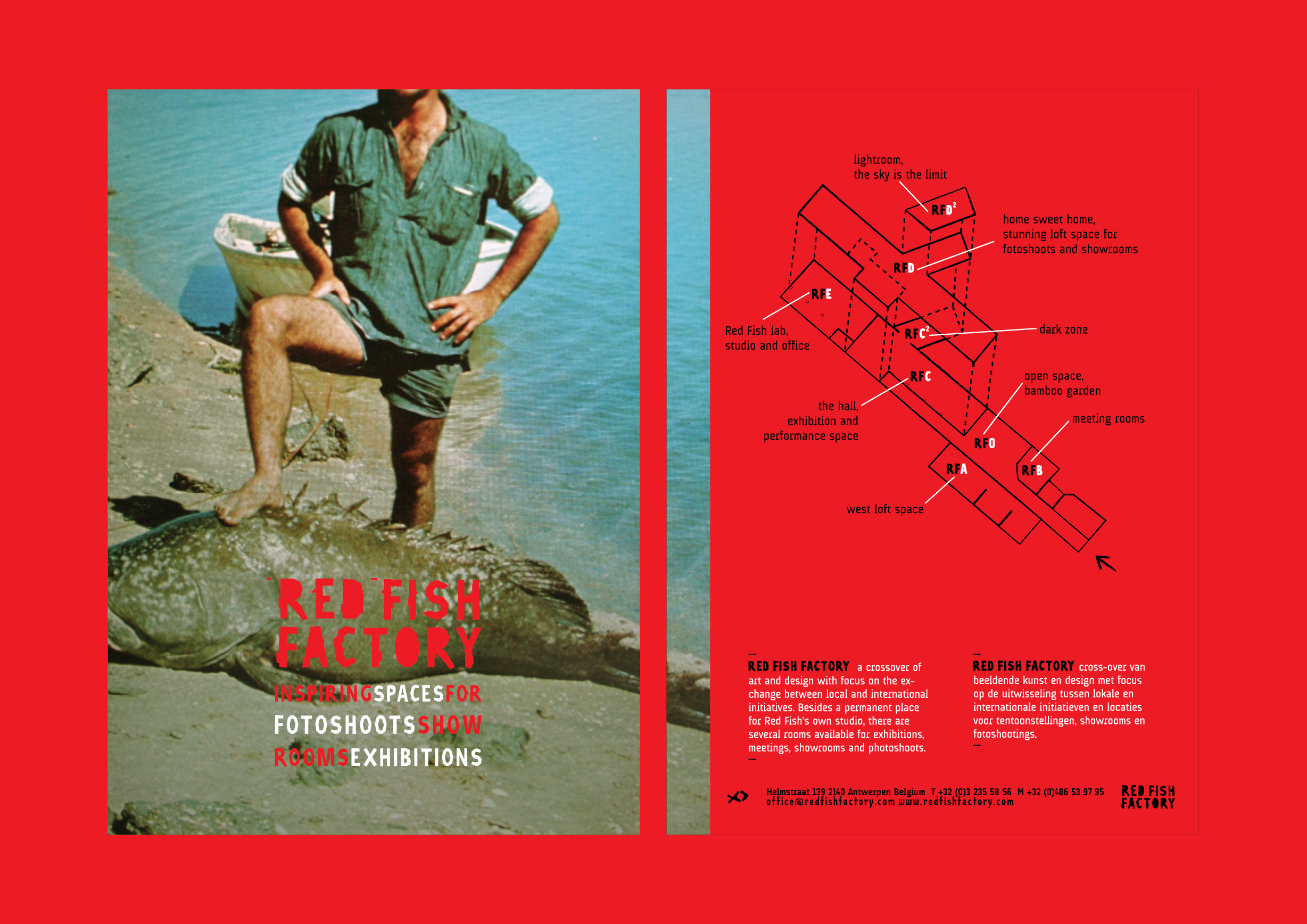 Red Fish Factory

Red Fish Factory is a project by artist and fashion designer

Christoph Broich

and textile business manager Thomas Engels. Red Fish Factory represents a crossover of art and design with focus on the exchange between local and international initiatives. Besides the owners design-studio, there are several rooms available for exhibitions, showrooms, film- and photoshoots.

Red Fish Factory organizes own events. But the spaces can also be rented by extern companies. The rooms are perfect for meetings, teambuilding and incentive events.


— redfishfactory/